very good! in this post I want to bring the Conver OST to PST utility Stellar, With it we can recover any lost mail and recovered cache Outlook! As we all know Stellar is recognized by many data recovery tools manufacturers who have, both PCs and mobile, and data servers or databases. In this post we will recover a lost cache mail!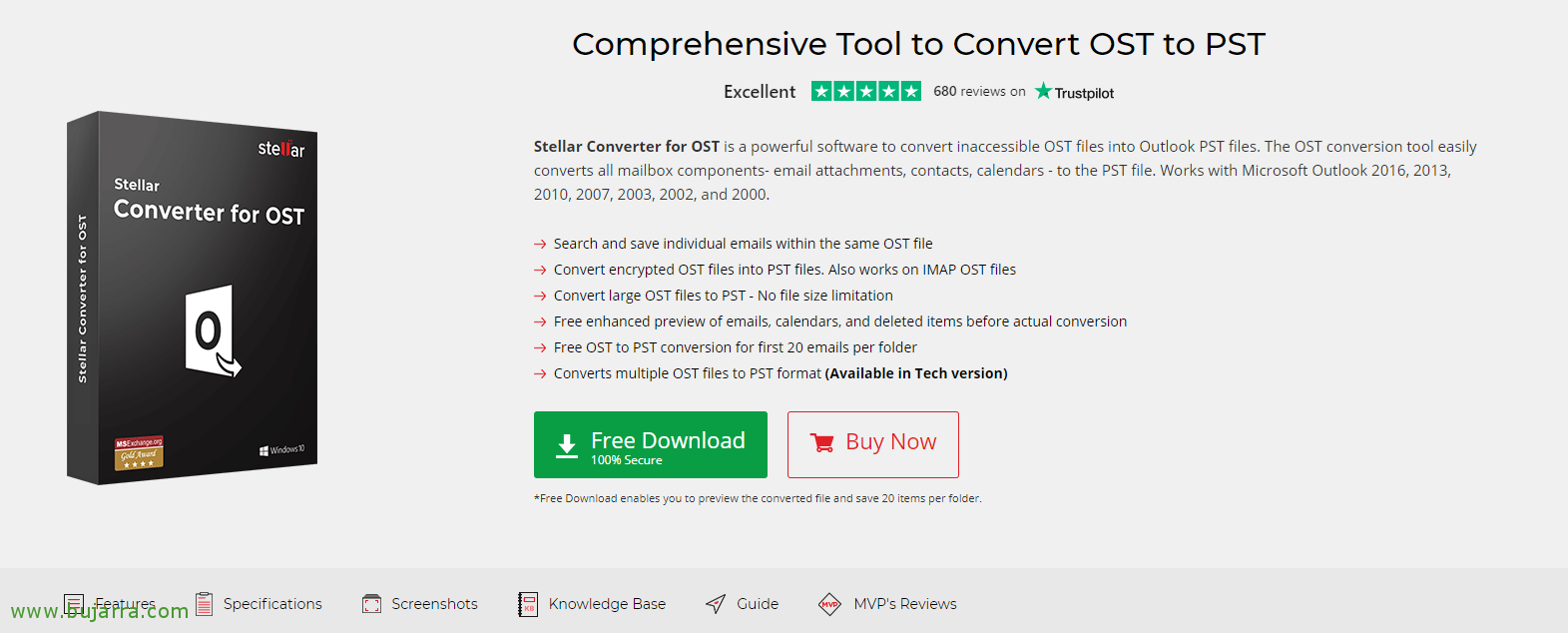 Converter for cheese they Stellar It allows us a free download to test and evaluate the tool, in order to ensure that we will be able to recover data. We will see then how to install it in our computer, Find a cache OST file and retrieve any email from there, calendar appointment or contact and export it individually or all to a PST file! In this document we will see how to retrieve all mail from a team in which we have been running a mail account and had enabled the option to cache for better performance as well as in Outlook.
We downloaded Stellar OST Converter for here: https://www.stellarinfo.com/convert-ost-to-pst.php
Installation Stellar Converter for OST,
Product normally install on the machine where we have the need to recover,
We accept the terms of conditions,
Select the installation path, default: '%programfiles%Stellar Converter for OST'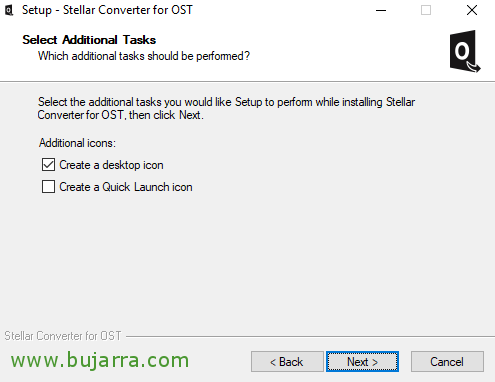 We indicate if we are to believe us icons,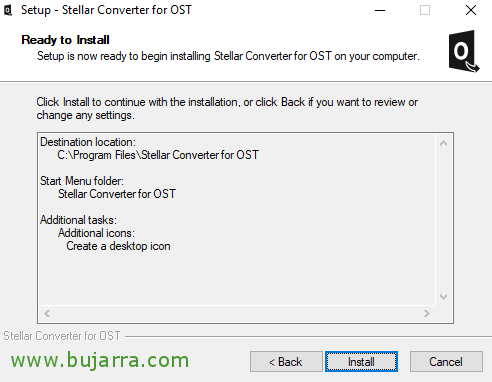 We verify that everything is correct, click on "Install",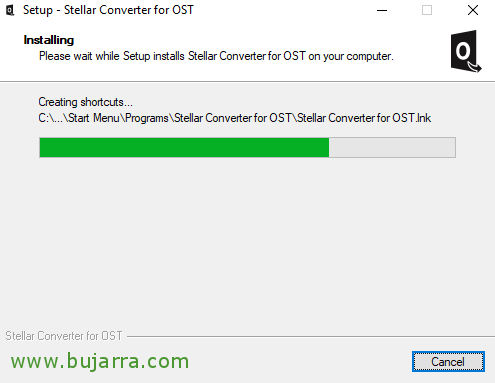 … We waited a few seconds…
Finish, come ready to see what we can do!
Retrieving mail Stellar Converter for OST
After starting the application, first of all will find the OST file, We do a search on your disk and select the one with the format of the email account to retrieve, click on "Convert",
And we waited a few minutes while we change its format and retrieves items…
We will see that after completion of the analysis process, we can display all the folders we had our mail, we can move and be quiet if we see what we want to recover. We mail view, calendar, contacts, tasks or notes among other items that we can recover.
Any element, individually, we can export MSG EML format or e-mail type, or RTF documents, HTML o PDF.
and optionally, Clicking on "Save Converted File" we can export all the OST file to PST, MSG, EML, RFT, HTML or PDF in the folder that interests us.
So as I said, we can recover any type of item you have frisked us in our Outlook OST! Mails, calendar appointments, contacts, chores, notes or journal items!
I hope you have interested, and if ever you lose any data in a catastrophe, you may think about the products Stellar… They have everything!
Latest posts by Hector Herrero
(see all)